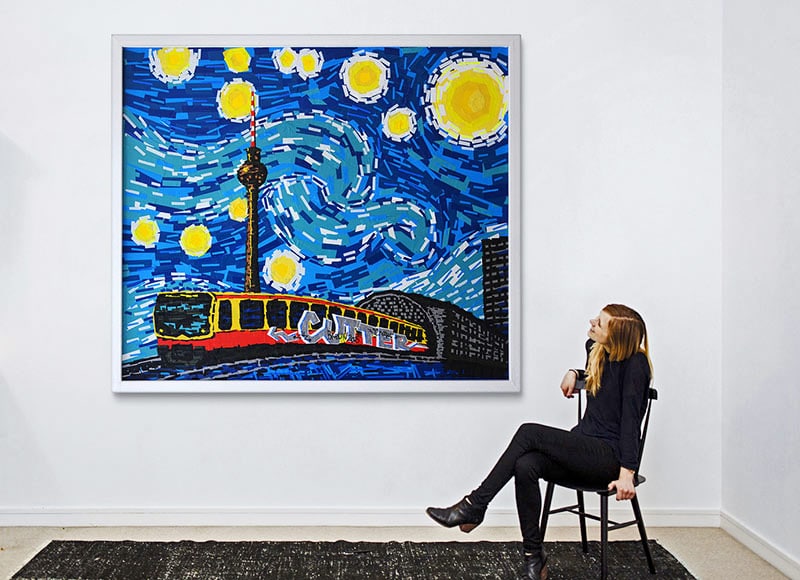 Art from tape: A special kind of urban art
Art from adhesive tape is more versatile than one might expect. Thus, a variety of tapes can be used for the design of the artworks. They differ in structure, form and color from each other. This way, the variety of adhesive tapes allows us to implement different ideas and to interpret works of art over and over. Tape art inspires a whole experimental art movement. Today it is most popular in cities like Berlin, where special art projects keep attracting attention. Even though nowadays tape art is widely recognized for its limitlessness and diversity, its origins date back several decades. Around the 1960s, the use of adhesive tape as a separate art movement emerged in the art world.
FAQ – Most Frequently Asked Questions about Tape Art
How did we get around to working with adhesive tape?
No one thinks of becoming a tape artist from the outset. Before we began taping almost all of us (Selfmadecrew members) tried out fine arts with a brush or spray can. Until we finally discovered the right thing for us: rolls of adhesive tape. And we would take to tape like a duck to water! Colorful vs. transparent, matt vs. shiny, wide vs. slim, any variety with its own texture that inspires and fuels all of us. But we don't allow ourselves to delve too much into theory. By going out to the streets and working there with tape, we receive instant feedback. We get people's reactions and emotions right away – something invaluable to us.
Is tape the ideal material for urban art projects?
The popularity of tape art is growing steadily, not least because it has established itself as a good alternative to various other urban art styles. Artworks made of tape often look more spectacular than, for example, classical graffiti. Tape is also easier to handle and can be removed if necessary. We mainly use very common types of tape which are usually flexible and waterproof at the same time. They can be brought into shape with a few simple handles and are also available in an almost unparalleled variety of colors. Thus, various hue gradations can be implemented. The tapes remain colorfast even after processing. Apart from cutters and a few rolls of tape we usually do not need any other tools for creating our artworks. And it takes relatively little time to do it. We hardly produce any rubbish or waste.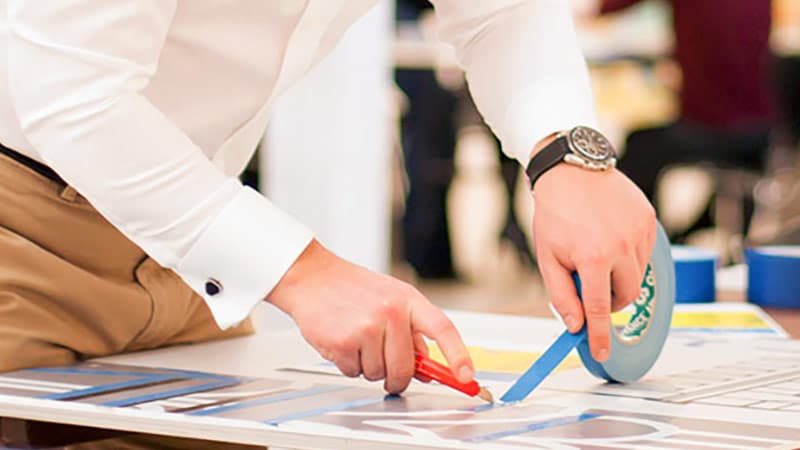 Does tape sticks to all surfaces?
The choice of adhesive tape depends on various aspects. Next to the nature of the underground, its quality, and condition as well as the question of what kind of artwork shall be implemented play a role. Nowadays the range of tapes is so great that there is enormous artistic freedom. In our projects, we mostly use either gaffer tape, masking tape or packing tape, though not always.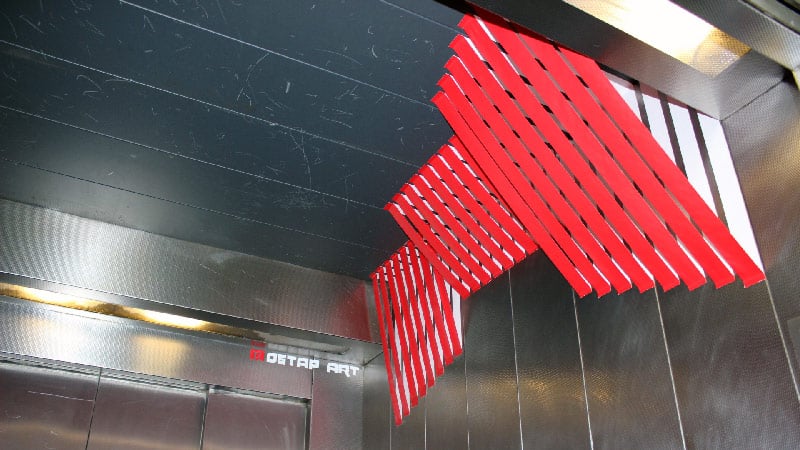 How long does the tape stick?
If a piece of art is placed indoors where it is protected from water, wind, and sun, the tape will last a very long time. Outdoors, depending on the surface and the type of tape, a piece can last between one and over five years. If necessary, it can be refreshed or completely erased, since the adhesive tape is easily removable and replaceable.
Why tape?
Since tape sticks to almost all surfaces, there are virtually no restrictions for applying and implementing the art. Thanks to its great adhesive properties, it can be applied to stone, asphalt, plastics, aluminum Dibond, and wood. It is also suitable for fabric and glass. A clean surface is the only thing that is required for exceptional artwork. Tape does not only adhere to perfectly straight surfaces but can also be adapted to rounded surfaces. Likewise, pictures made from tape are easily scalable to different sizes. Thus, small indoor artworks can be implemented just as well as large masterpieces outdoors.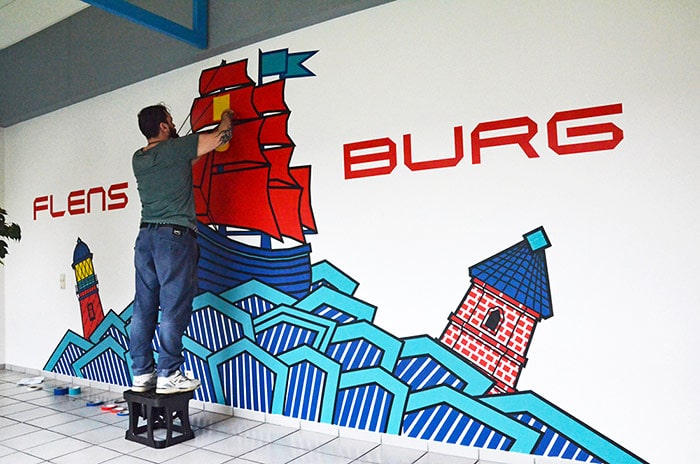 Which motifs are good for tape art?
Abstract motifs or ornaments can be taped just as well as figurative objects. We often get our ideas for taping only after looking at the surface in question, particularly when it is full of different corners, edges, handles, or openings. We attach great importance to integrating our work into the environment. Only this interaction results in a consummate artwork for us.
You might also be interested in: